We are Celebrating over 50 Years! Serving the Forest Industry in Northeast Georgia since 1967. 
Buyers of standing timber in Northeast Georgia!
Our goal at W.C. Smith Pulpwood Company is to be the SOURCE for strong markets for your forest products, The SOURCE for maintaining the harvest operation as if the land was our own, the SOURCE for a future timber management relationship with you, and finally a SOURCE for a confident recommendation to others you know with timberland investment.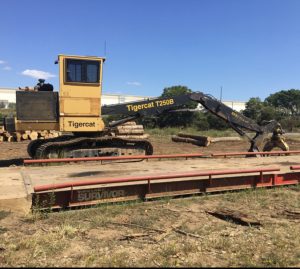 Our new equipment addition – 2010 Tigercat T250B Track Loader